eBay Fraud - Spoofs and Phishing
There is a common type of eBay fraud called phishing. Phishing is a computer geek spelling of the word "fishing." This involves sending fake emails asking for users to update their eBay information. These Spoof emails look like real emails, but clicking on the links takes you to sites away from eBay.
The spoof sender wants your eBay account information. That way he can commit fraud against other eBay users in your name. The phisher will destroy your credibility and cost you quite a bit of hassle cleaning up the mess.
This is Identity theft. If you get an email that appears to be from eBay asking for sensitive information, it is probably a spoof. You can check the status of your eBay account by going online - do not use the link within the email - ALWAYS type the eBay url into your browser's address bar, or use a book marked link to log in to your account.
Spotting eBay Spoofs
Always make sure the eBay log in page URL is:

http://signin.ebay.com/ws2/eBayISAPI.dll?SignIn

Look at the red area of the URL above. All eBay pages are on the eBay server. This is eBay.com there is nothing between the .com and the word eBay. Look at the blue signin. This is a subdomain. Subdomains are listed before the domain.

Many eBay spoof emails are easily discovered by looking at the URL. However, some eBay spoof emails have domains set up like this:

http://ebay.somethingelse.com

The domain above is somethingelse.com. Not eBay. eBay is a subdomain. Pay attention to the order of the URL.

No online company will ever ask you for sensitive information in an email. Also, no reputable company will include a log in form in an email.
Most eBay spoofs are down by criminals outside the US. The spelling, grammar and word choice are usually a bit off. In the example below, the yellow text is odd. The red (SIC) follows spelling errors.
If you have more than one eBay account check the account that received the email. The eBay spoof example below came into an email address that doesn't even have an eBay account.
eBay Spoof Example
In the example below I have removed the links and marked the spelling (SIC) and grammar errors (yellow text).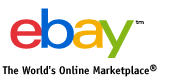 Dear eBay Member, We at eBay are trully (SIC) sorry to inform you that we are having problems with the billing information of your account. We would appreciate it if you would visit our website eBay Billing Center and fill out the proper information that we are needing to keep you as an eBay member. If you think you have received this email as an error, please visit our website and fill out the necessary information. That way we can make sure that everything is up to date! Again here is the link to our website. >>CLICK HERE<< to visit eBay Billing Center (Link Removed) *******
Please Do Not Reply To This E-Mail As You Will Not Receive AResponse (SIC) *******
Thank you
Accounts Management As outlined in our User Agreement, eBay will periodically send you information about site changes and enhancements. Visit our Privacy Policy and User Agreement if you have any questions.
Stopping eBay Spoofs
eBay and most other online firms have special email addresses to shut down these phishing spoofs. Forward questionable emails to spoof@ebay.com
It is important that you forward suspicious emails to eBay. This way eBay can shut down the phishing website linked to in the spoof email.
Other links relating to phishing and scams:

Scams Aimed At eBay Sellers Page
An Example Of A Paypal Spoof eMail
Example of PayPal Phishing eMail
"The IWantCollectibles Guide to Ebay Sales"
is now available for immediate download.
---
Many of the articles and free reports here on IWantCollectibles were originally sent to readers of my Antiques and eBay Newsletter. Not all articles make it onto the website, and readers also get notices of free reports and special offers.
Most Popular Articles on IWantCollectibles